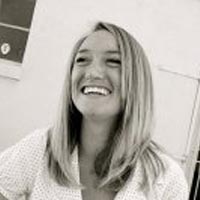 AN INTERVIEW WITH:

MARGO MULLEN
Interview recorded October 1, 2008

KMFA: When did you first realize you were an artist?

MM: I have been painting since I was five years old, my father taught me when I was young, and I have not stopped since, it is just something I have to do.

KMFA: Can you tell us more about your work?

MM: I work in a variety of mediums, subject matters as well as scales I work as small as 4" x 4" and work as large as 100' x 16'. I work with encaustic and use found objects in many of my wax works. I also paint with acrylics and watercolors. I use photography as inspiration to some of my work. Research is something I love to incorporate into my work. I thoroughly enjoy reading and learning especially about subject matters I am not familiar with.

KMFA: What are you working on right now?

MM: I am working right now on a multi medium nesting series. I am also creating works in encaustic that stem from my Forest Series. I am also in a new stage in my acrylics, which is real exciting.

KMFA: What is it that inspires you to paint a particular subject?

MM: My inspiration comes from all around. I am a huge advocate of researching your subject matter. I enjoy, like I said before reading which sparks my imagination.

KMFA: Who influences your work?

MM: I don't believe anyone in particular influences my work. I create what I want, when I want to. The books I read, the music I listen to and the conversations I have with people who I meet all make me think which in turns goes back to my art.

KMFA: How do you keep motivated to create art when things get tough in the studio?

MM: Well when things get rough in the studio? I just keep painting, I will read, or usually I will play a song that I know all the words to and sing real loud. The brain is a powerful tool.

KMFA: How do you handle the business side of being an artist?

MM: Oh, the business side of being an artist. I am figuring all that out right now. Why don't they teach that in school? Remain Calm.

KMFA: Where do you see yourself 10 years from now?

MM: In ten years from now, I see myself continuing to show in galleries, staying connected with the communities. I would like to see myself working with communities on large-scale mural projects. But ultimately, I will be in my much larger ventilated studio, painting away, reading amazing books and listening to amazing music, all the while creating visually mind-blowing art.

KMFA: What advice would you give to an artist just starting out?

MM: Although I am in the younger stage of my career as a painter, my advice would be brand identity. Creating your own identity is crucial to the marketing and success of your work.

KMFA: What do you do for fun besides art?

MM: Besides art? What else is there? I am always in inspiration mode. Although I do enjoy cooking, reading, and I'm in love with the beach.

Visit Margo Mullen's profile page to see examples of her art.


. . . . . . . . . . . . . . . . . . . . . . . . . . . . . . . . . . . . . . . . . . . . . . . . . . . . . . . . . . . . . . . . . . . . . . . . . . . . . . . . . . . . . .

If you want to purchase or have questions about Margo Mullen's artwork, please feel free to e*mail us
or
To purchase artwork of any artist at the gallery, please call the gallery at 415-673-0802 or e*mail us to discuss a piece you may be interested in or with any questions.